You probably know someone whose interests have been focused on a single subject from an early age. It could be cars, music, animals, or sports. For me it was creating imagery. There was something magical about this window into other lives and places. I was irresistibly drawn to the magic of creating images that evoke passion, joy, and family.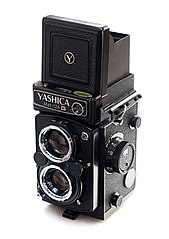 I started taking pictures in early elementary school. I had my camera with me everywhere and produced mainly what we'd call street photography today. I photographed friends, family, strangers, pets, landscapes, cityscapes, abstract. My first paid gig was a wedding I did at the age of 12. I was published a year later. I was hooked! I continued shooting and started wwweloping my own film around this time. In high school I became the photo editor of the school yearbook which took national honours. My first job out of high school was as the photographer for a large school portrait company.
I spent my 18th birthday assisting a well-known celebrity photographer with a shoot in Tucson, AZ who was taking portraits of actors from a major Hollywood movie – the assignment was for Vogue magazine.
In the following years I worked in photo labs and continued to create professionally.  My brother and I opened the first same-day photofinishing lab in Tempe, Arizona which was the second photo lab I had owned.
Today I continue to do many types of photography including portraits, commercial product shots, architecture – each new assignment allows me to find creative ways to capture and share my view through the lens.
I am most comfortable working with people so I can create the memories my clients love. While equipment and techniques evolve and the darkroom has largely been replaced by the computer, creating unique and memorable art is timeless. I get great personal satisfaction when I see emotional reactions to my artwork and I take pride in creating moments in time that families will enjoy for years to come.
Even though I have years of experience to draw upon, I find myself constantly driven to create something new and memorable when I'm creating for my next subjects. Of course I'm proud of the artwork I've created in the past but my passion is like an un-quenched thirst that drives me to create new art that will be valued and enjoyed for generations to come.
I invite you to contact me today so we can explore what we can create together.